Every week
After Work Perks!
Need to wind down after work? Grab a bottle of Prosecco for just £20 between 5pm and 8pm Monday - Thursday!
Every Monday
Happy Monday
Join us Mondays from 5pm where we'll be offering a free pint of beer, 175ml glass of wine or soft drink with very main meal



Every Wednesday
Wine Wednesday!
Grab a bottled wine at 20% off from 5pm on Wednesdays. Don't miss out!
(Fizz not included)
Every Thursday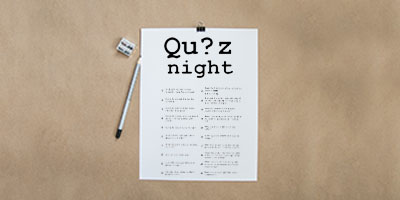 Pub Quiz Night
Come down and put your brain to the test with Twickenham's best quiz night!
Saturdays - Fortnightly
Live Music!
Join us for a weekly evening of outstanding live music from fantastic local artists!
The first chord gets struck at 8PM, it's the place to be in Twickenham this weekend!
Finish the week right!
Sunday Sessions
Round off your weekend by relaxing with us this Sunday.
We serve roasts from 12pm and we're never shy on the gravy!
REOPENING FAQs
The Prince Blucher is currently closed, but bear with us, we will be reopening soon. Visit our FAQs page for more details
READ MORE